Description
The darkness rumbles to life.Massive gears turn their teeth, shifting ancient monoliths into place.A door opens.Dappled forest light beckons you from your chamber, entering an unknown world both beautiful and dangerous, buzzing with life above and whirring with mysterious machinery below.

Hob is a vibrant, suspenseful adventure game. As players delve into the mysteries around them, they discover a planet in peril. Can it be mended, or will the world fall further into chaos?

Hob is presented without text or dialogue. Narrative is revealed as players explore and interact with their unfamiliar surroundings and the strange life forms that inhabit it. The third title from developer Runic Games, Hob is being developed for PC and PlayStation, featuring smooth controller gameplay, multi-layered puzzles, and striking visuals.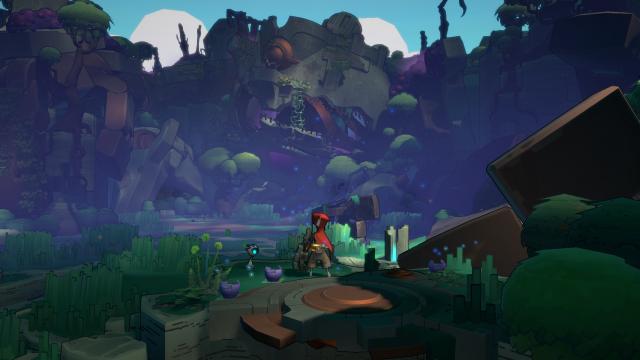 ---